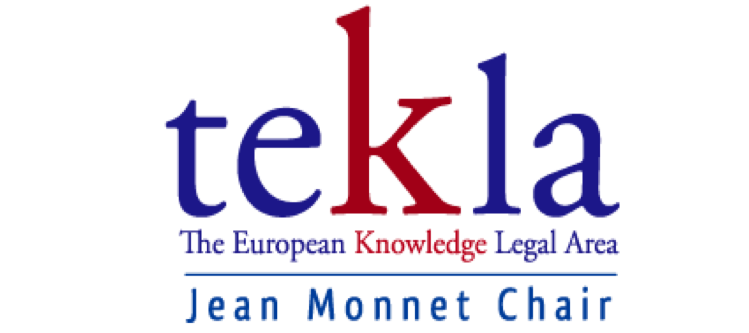 Programme: Jean Monnet – LifeLong Learning Programme (2007-2013)
Typology: Jean Monnet Chair
Duration: 1/9/2011 – 31/8/2014
Coordinator/Beneficiary: Università degli Studi di Perugia (Department of Medicine)
Academic Coordinator: Roberto Cippitani
Key Staff: Mario Álvarez Ledesma, Valentina Colcelli, Andrea Sassi, Beatriz Sosa Morato
Website:
Reasons and objectives
The Lisbon Strategy and now the Communication Europe 2020 are able to establish a legal context which affect the traditional legal concepts. Today it is necessary to study the European Knowledge-based legal system.
Therefore the objectives of the project are as follows: i) Updating the teaching legal contents; ii) Carrying out research activities devoted to the EU legal integration; iii) Enhancing the collaboration between European and Third Country jurists in the field of the regional integration legal processes.
Outputs:
i) n. 3 University courses at all levels, new or renewed, involving at least 80 students per year; ii) n. 2 types of events; iii) one website and at least n. 4 publications.
Results
1) a real European legal culture of the students; 2) better collaboration among jurists.